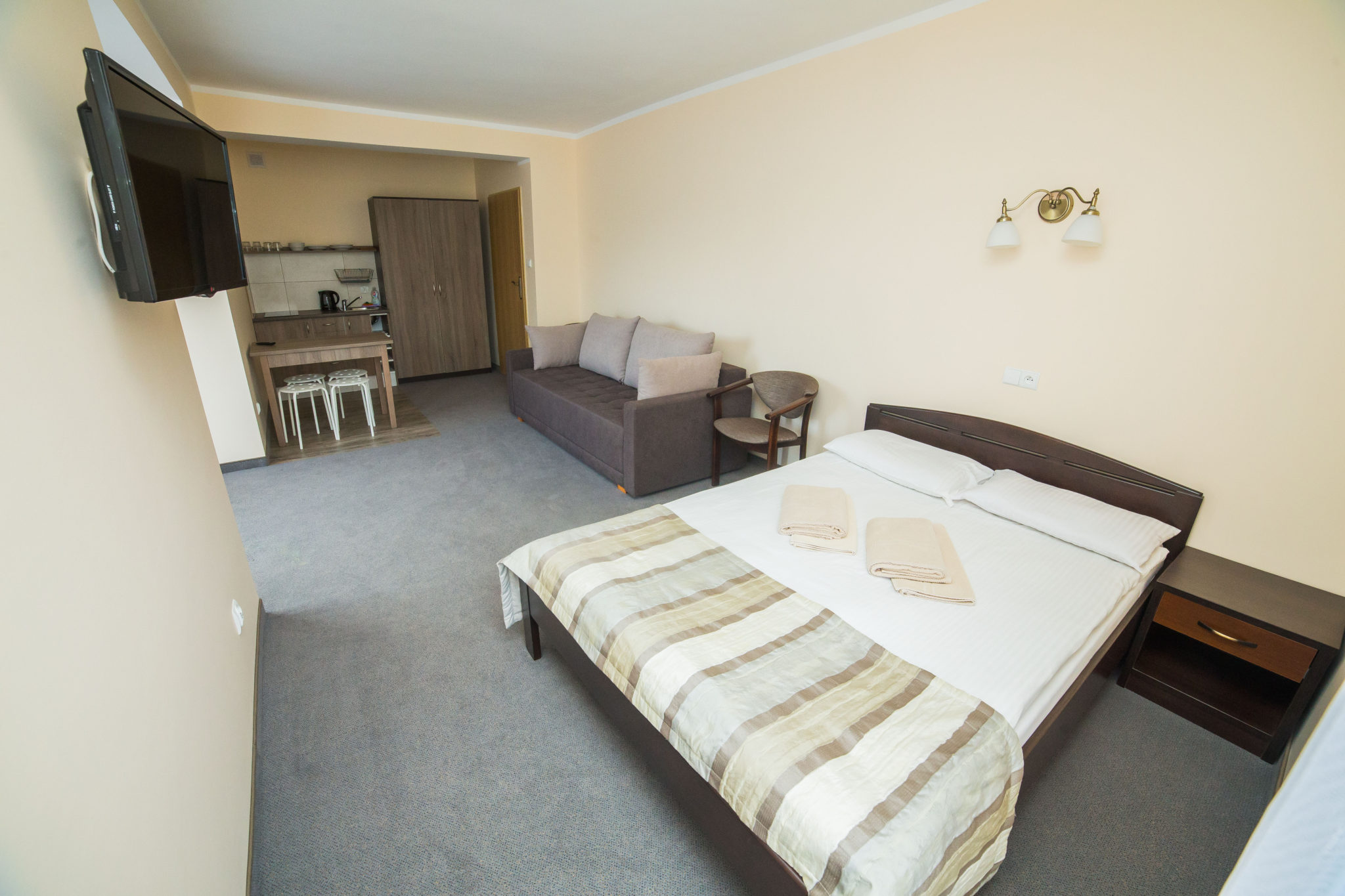 Comfortable 4 person rooms are equipped with two double beds. Suitable for a couple with two children or for two couples. In the room you will find your own bathroom with shower, LCD TV, radio, kettle, fridge and wireless Internet Wi-Fi.
Basic advantages:
bathroom with shower,
cable television,
WI-FI internet,
parking for our guests,
balcony (most rooms have a balcony).
PHONE RESERVATION
tel. +48 58 572 04 08
mob. +48 502 619 020
BANK ACCOUNT
Anatol Romaniuk,
Millennium Bank
43 1160 2202 0000 0001 6228 6850
SWIFT: BIGBPLPW
All rooms have their own bathroom, and most of them also have a balcony.
STANDARD EQUIPMENT:
LCD TV,
Sunbeds and screens,
Bedside lamp,
Fridge,
Electric kettle
Dressing table
ADDITIONAL EQUIPMENT:
Kitchen - shared, fully equipped, ideal for people who would like to prepare their own meals,
Banquet hall (wedding, banquet and dance hall, ideal for weddings, New Years Eve, St. Andrew's Day and other special events),
Sitting room,
Garden Grill,
Parking,
Infrared sauna,
Finnish sauna,
Jacuzzi,
Billiard table,
Tabletop football game.